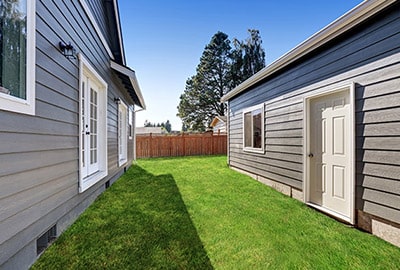 Tiny house living is gaining traction, prompting many to wonder, "how many tiny homes can you have on your property?" This article dives deep into local zoning regulations, property taxes, and the tiny house design to provide an exhaustive answer.
How Many Tiny Homes Can You Put On An Acre?
When considering how many tiny houses you can place on your property, particularly an acre, several factors play a crucial role. Zoning laws, building restrictions, and even city ordinances can vary significantly from one location to another. On average, based on square feet alone, about 8 to 10 tiny homes can fit on an acre, but this number can shift significantly based on local factors and building code requirements.
To check the recent changes in legislation, you can always ask the American Tiny House Association. Questions concerning square feet and other regulations are their competence.
Zoning Regulations and Tiny House Communities
Zoning districts and county regulations dictate what you can and can't do on your own property. These local rules will state if your land can accommodate a tiny house community or multiple accessory dwelling units.
Knowing the zoning codes and guidelines is essential before making any commitments or purchases:
Tiny Houses On Wheels vs. Permanent Structures: Tiny houses on wheels often fall under recreational vehicle (RV) classifications and might not be treated the same as permanent structures. Such transitional structures might require a license plate and might not have to pay property taxes. However, residing permanently in an RV, even if it's a tiny house on wheels, may not be permitted everywhere.
Property Taxes and Tiny House Friendly Zones: Property taxes can vary based on the type and number of structures on your land. Before establishing a tiny house community or adding multiple houses, consult with a tax professional about potential changes in property tax. Also, some regions are more tiny home friendly, promoting tiny home living with relaxed regulations.
Building Codes, Permits, and Tiny Homes
Building codes are in place to ensure safety.
Whether you're looking to set up tiny house communities or just a single tiny home legally, it's essential to understand applicable building codes:
Accessory Dwelling Units (ADUs): ADUs, often used interchangeably with the term "tiny home," are secondary houses or units on a property. Local zoning might permit only one accessory dwelling unit per certain square footage or require that at least one room in a tiny home be of a minimum square footage.
DIY vs. Professional Builds: Tiny house design is crucial. DIY tiny houses may have different building regulations than professionally built tiny homes. Ensure you secure the proper permits regardless of the build type.
Tiny House Capital and Ideal Locations
When searching for the perfect location, tiny homeowners often consider places known as "tiny home capitals." These cities or even rural areas are known for their tiny house-friendly regulations.
However, be wary of high costs in such ideal locations.
Tiny Houses: Urban vs. Rural
While city limits may offer amenities like connection to the electrical grid and sewage system, they can also come with stringent zoning laws. Rural areas might be more flexible but can lack some utilities.
When homeowners purchase homes, they shouldn't think about a certain distance where they should be installed or how this tiny house will be connected to the utilities. They can always build a tiny house on wheels and go whenever they wish, avoiding the high cost of utilities they pay for square feet of a small house.
Delving into the intricate query, "how many tiny houses can you have on your property?" one encounters a maze of local zoning regulations, building code requirements, and varied tiny house design nuances. From individual tiny houses and mobile homes within even city boundaries to thriving tiny house communities dotted in rural areas, the facets of tiny home living are expansive.
Abiding by zoning codes, deciphering building regulations, and distinguishing between permanent foundations like concrete structures and more transitional structures like tiny houses on wheels becomes crucial.
Living in a Tiny Home: Practical Considerations
Tiny living, whether in a mobile home or a stationary tiny house, means maximizing such a small space. Here are some tips:
Storage: Think vertically. In houses with limited square footage, tall storage solutions, multi-purpose furniture, and clever designs can help.
Space Planning: Every square foot matters. Some tiny house owners opt for lofts for sleeping, ensuring other rooms remain spacious.
Sustainability: Many tiny house communities focus on being eco-friendly. Solar panels, composting toilets, and rainwater collection systems can be advantageous.
While the tiny house movement continues to flourish, those eager to join should be well-versed in local zoning regulations, building codes, and property taxes. The question of "how many tiny homes can you have on your property?" is multifaceted and often region-specific. Before embarking on your tiny home journey, ensure you're informed and prepared to navigate the unique challenges and rewards of tiny living.
Tiny Houses Number Restrictions: Takeaway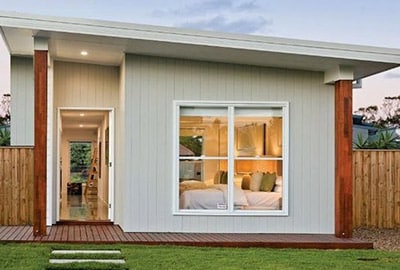 Given the spectrum of zoning guidelines, the choice between legally building a tiny home and setting one up as a recreational vehicle, plus grasping the significance of square footage and minimum square footage requirements, prospective tiny homeowners are urged to liaise with local government or county regulations, and perhaps even a tax professional. Whether it's about initiating an accessory dwelling unit, ensuring one can reside permanently up to local rules, or immersing oneself in the tiny living ethos within zones amicable to tiny houses, each nuance is pivotal.
Obtain the appropriate building permit, be aware of potential shifts in property tax or the need to pay property taxes, and remember that the aspiration to have several tiny houses on your own property, though tempting, is dictated by many factors.
As the enthusiasm around the tiny house movement grows, a comprehensive grasp of rules, regulations, and every small space detail is vital for tiny house advocates to navigate this landscape proficiently.
Frequently Asked Questions — FAQ
How does a tiny house on wheels differ from a mobile home?
While both are movable, a tiny house on wheels is often smaller, with designs maximizing every small space. Mobile homes can be larger and might not always adhere to the aesthetics associated with tiny living.
Can I legally build a tiny home anywhere?
Not everywhere. Zoning guidelines, building restrictions, and county regulations determine where you can establish your tiny dwelling. The exact figure of square feet from the primary residence and ideal location are stated in the restrictions.
How can I find out about local ordinances and zoning regulations for tiny homes?
The best approach is to consult your local government, planning department, or city government. They can provide details on zoning laws, building code requirements, and other rules and regulations concerning square feet.
Do all tiny homes need to be on concrete foundations?
No. While some tiny homes are on permanent foundations, others, like tiny houses on wheels, are transitional structures.